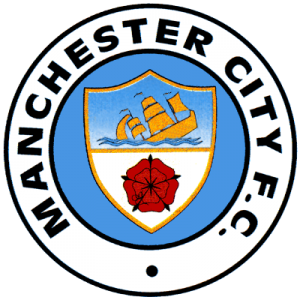 Supporting Manchester City is like a rollercoaster ride with massive ups and downs. Throughout the history of the club, City have performed wondrous feats only to let us all down again, often during the next game! Here are a few examples of the inconsistency that is Manchester City FC.
In 1957-58, Manchester City scored 104 goals and conceded 100 in Division 1, the only occasion that a club has both scored and conceded 100 goals in a league season.
The tightest finish in a promotion race was in Division 2 in 1926-27 when Portsmouth and City both finished on Saturday 7th May 1927 with 54 points, contesting the second promotion place. City beat Bradford City 8-0 at Maine Road that day, but Portsmouth had kicked off 15 minutes later at Fratton Park and were leading 4-1 when the news of City's win came through. If the score had remained at 4-1, City would have been promoted, but Portsmouth scored once more in the last few minutes and went up. The goal averages were 1.7755 and 1.77049. City gained revenge nearly 60 years later when their 5-1 victory over Charton Athletic at Maine Road on Saturday 11th May 1985 gave them promotion ahead of Portsmouth on goal difference.
City were remarkably unlucky in inter-war promotion and relegation situations. They had scored 108 goals in 1926-27 and the previous year had been relegated having scored more goals (89) than any other relegated club in history. In the last game, which they lost 3-2 to Newcastle, they missed a penalty. They also scored 31 goals in 5 rounds of the FA Cup, losing 1-0 to Bolton in the Final. In 1937-38, they also managed to become the only club ever to be relegated with a positive goal difference (80-77). On 30th April 1938, one week before the end of that season, City were 16th, but 6 teams had 36 points and the two sides that were bottom on 30th April, Coventry City and Huddersfield Town, both escaped relegation. City's 80 goals that year were the most scored by any of the first division clubs. Everton, who scored the second highest with 79 only came 14th and West Bromwich, who scored the fourth highest total with 74 finished bottom! City had won the Championship in 1936-37 and became the only reigning champions ever to be relegated.
Denis Law had scored all 6 of City's goals against Luton Town in a 4th Round FA Cup tie at Kenilworth Road on 28th January 1961 when the match was abandoned at 6-2. He also scored in the replay but City lost 3-1.
Some other miscellaneous facts:
City's six second division championships is a record (shared with Leicester City).
City's Sam Ashworth is one of only 3 amateurs to have won an FA Cup winner's medal (in 1904) after professionalism was legalised in 1885.
Former City 'keeper Tony Coton saved a penalty for Birmingham City with his very first touch of the ball in first class football after just 80 seconds of a Division 1 game against Sunderland at St.Andrews on 27th December 1980. John Hawley took the kick and Birmingham won 3-2.
Former City 'keeper Paul Cooper saved 8 out of 10 penalties taken against him for Ipswich Town in Division 1 games in 1979-80.
On 1 September 1906, City finished their Division 1 home game against Arsenal with just 6 men; the other 5 had gone off with heat exhaustion. City lost the game 4-1 on what is thought to be the hottest day a League programme has ever been completed. The temperature was over 90 degrees Fahrenheit.
The 14 goals scored in City's 11-3 victory over Lincoln City on 23rd March 1895 is the highest number of goals ever scored in any Football League Division 2 match.
Spurs' record run of 11 straight wins from the start of a season in 1960-61 was ended by a 1-1 draw against City at White Hart Lane on Monday 10th October 1960.
Burnley's record run of 30 league games undefeated in a single season was ended by City, who won 3-0 at Hyde Road on 26th March 1921. Burnley had during the course of this run been knocked out of the FA Cup by second division Hull City.
Francis Lee was the top scorer in Division 1 in 1971-72 with 33 league goals, which included 13 penalties, the most penalties ever scored by a player in a league season. He had equalled the previous record of 11 as early as 12th February but only scored two more after that date. Lee had quite a reputation for diving to acquire these penalties, but most people are unaware that only two of them were actually awarded for fouls on Lee himself.
The first match in which players were officially numbered was the 1933 FA Cup Final on 29 April when Everton wore 1-11 and City wore 12-22.
Bert Sproston was listed in the City programme for the game on 5th November 1938 against Spurs as a Tottenham player. Before the game he was transferred to City and made his début the same day.
On 20th April 1991, Niall Quinn scored a goal against Derby County and went on to save a penalty in the same match. This is thought to be a unique achievement. In case you're wondering, City's goalkeeper that day was Tony Coton; he was sent off for a professional foul on Dean Saunders and Quinn saved Saunders' resulting penalty.
In 1981, City's Tommy Hutchinson became only the second player ever to score for both sides in an F.A. Cup Final when he scored both goals in the 1-1 draw with Tottenham Hotspur. Even though City have failed to win a major trophy since 1976, Tommy is still remembered mainly for the positive aspects of his career by City fans rather than his unfortunate own goal. Incidentally, the first player to score for both sides in a Cup final was Bert Turner, who scored for both Charlton Athletic and Derby County in the 1946 final.