MCFC 0 Newcastle Utd 2 Match View
|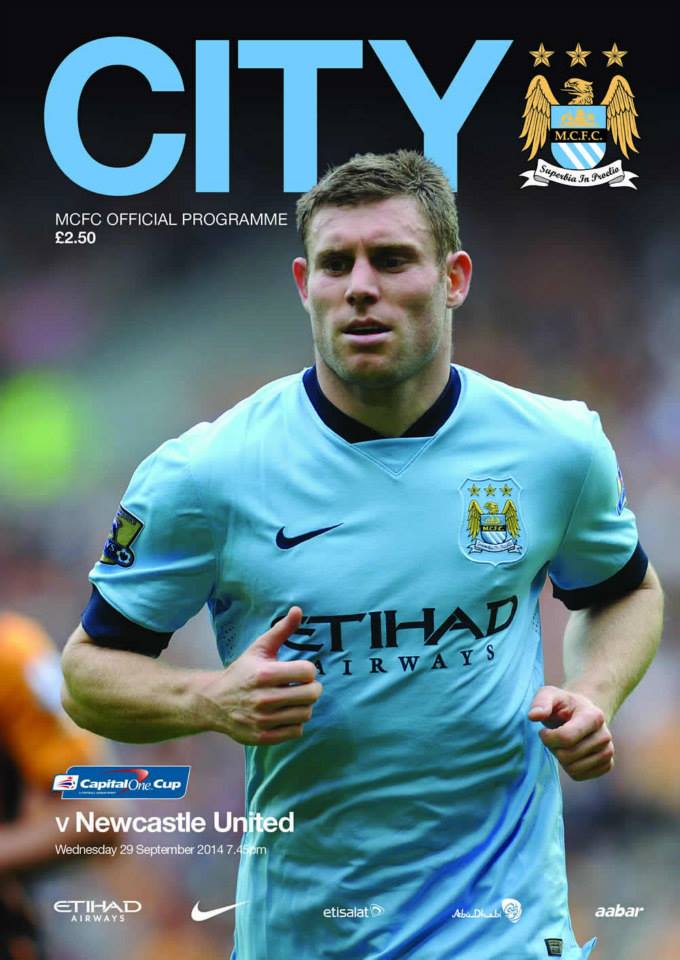 In some ways this was a return to the good old days. In those olden days Newcastle would invariably beat City at St James Park own ground the big exception being the Championship win in 1968 and they'd usually put a reasonable show at Maine Road. So in spite of our long run of recent success against Newcastle before tonight, overall Newcastle have beaten City in more competitive matches than we've beaten them.
But this is new City. Old City has gone. I know this because our esteemed chairman has said so. The ghosts of Jim Tolmie, Derek Parlane and other notables just won't go away though and last night City were haunted by a blundering version of our new City with inept team selection, defensive confusion, poor passing, slowness of thought and deed and even poor touch – a good touch is something we've come to take for granted I had believed. We scarcely troubled Newcastle's keeper in the first half and their fast young (17 and 18 year olds up front) strikers kept our back four embattled most of the night.
Newcastle deserved their win and City deserved nothing at all but in spite of encouraging words in the programme about us valuing all competitions, Pellegrini's selection of two left sided centre halves with Sagna and Kolarov as full backs allowed a repeat of last year's dreadful home Wigan F.A. Cup tie when four defensive strangers were also given the run around. To make a poor selection worse, Touré was soon off the field with an injury followed by Silva so without Hart, Silva, Touré, at that stage Aguero and our captain Vincent Kompany this was simply not the first team and told us that whatever he may have written, our manager had on eye on the Sunday game against United and the following week against CSKA. Aguero did come on later but had little effect. We did have one or two near misses towards the end but it looked hopeless.
It was in short an awful performance with perhaps Milner as the one positive player and the fact that Nasri came on (to little effect) signalling the end of his period of injury. I'm desperately trying to find positives about last night so here goes: the fish and chips from Tony's stadium Chippy were excellent as usual, the ground was pretty full after City had lowered admission prices, Newcastle were well supported for a mid-week evening match so now we can concentrate of the league and the F.A. Cup and no doubt the Europa unless there's a miracle.