MATCH REPORT: MANCHESTER CITY 3 SUNDERLAND 2
|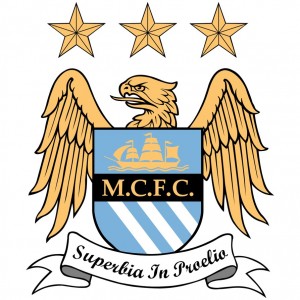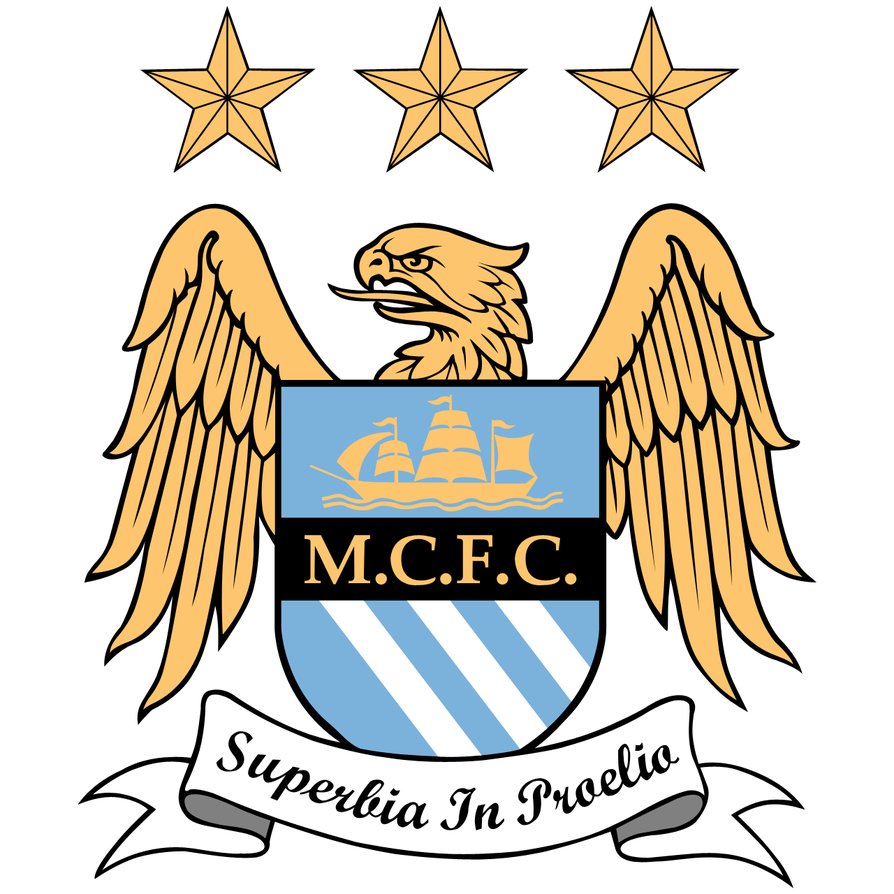 Manchester City 3 Sunderland 2   (HT 0-0)
Frank Lampard's 74th minute header sealed this crucial New Year's Day win for City over perennially awkward Sunderland, but it was after City had again thrown away a 2-0 lead.
It had taken 58 minutes for City to break the deadlock as Sunderland's blanket nine (and sometimes ten) man defence plus the doughty ex-City keeper Costel Pantilimon had frustrated City in on a damp, showery day in Manchester. Oddly, though, it was Sunderland who went closest to scoring in a first half that City almost totally dominated, but Willy Caballero, in for the rested Joe Hart, thankfully pushed Larsson's goal bound free kick behind for a corner. The pattern of the first half was a familiar one, though, with visitors having all the answers to our intricate build up play. When we did breach the Sunderland rear guard, Pantilimon was on hand to deny David Silva just after the half hour. It was Frustration City. The Kinks' "All Day and All of the Night" was belted out over the tannoy as the players left the sodden pitch at half time, and we could have been forgiven for wondering if we could break down the Sunderland defence in a whole 24 hours.
City, though, became even more measured and moved the ball quicker after the break, and lead by the classy Yaya, increasingly stretched Sunderland. City's patience paid off in the 58th minute when Nasri, Clichy and Jovetic combined to set up Yaya and with an audible BOOF, he struck a terrific shot into the top corner. There's something beautifully exhilarating about one of his thumping strikes, and it was a privilege to be there, watching it. It was another great goal, from a great player. The giant Ivorian and the celebrating City players were all in stitches as what appeared to be a Yaya ticklefest took place in front Colin Bell/North Stand corner!
With Sunderland having to come out and attack it was set up for City to score more and with Silva and Nasri enjoying the space more chances came. Navas failed to lift a shot over the irrepressible Pantilimon, but it was a temporary reprieve for the Wearsiders. Yaya, prompting again, fed Jovetic in the inside left position. The Montenegrin played a delicious reverse pass to Clichy who crossed low and Jovetic flicked it past a bamboozled Pantilimon and into net.
Surely lessons had not been learned after Burnley? Er, no, they hadn't. City switched off and Giacherini stung Caballero's gloves with a rasping shot. From the resultant corning, ex-City man Rodwell was given too much time to head in at the far post for 2-1. Then Alvarez waltzed past Clichy and others down our left and from the resultant cross Zabaleta mistimed his challenge and a penalty was instantly awarded which Adam Johnson scored. Credit to both him and Rodwell for their low key celebrations, or in Johnson's case, hardly any. All three ex-City men got good ovations at the start of the game, and there was some good old pantomime booing for Brown and O'Shea.
Unlike the Burnley game, City were still full of ideas and running, and it was not 2-2 for long. More patient, cerebral build up play saw Yaya work the ball to Clichy on the left and Lampard nipped between two Sunderland defenders to cleverly direct a header inside the left hand post. What a relief! "Super, Super Frank, Super Frankie Lampard" and "That's why we're champions" filled the Etihad.
With Nasri and Silva at their creative best City had chances to score more but Pantilimon twice denied Lampard as well as Navas and Fernandinho who both really should have scored. Instead we had frazzled nerves, and whilst Sunderland didn't get a chance to equalise each of their pacey breaks was the cause of enough anxiety in the stands. The worst moment, though, was when Mangala misread a Sunderland pass only to use his pace to stretch and clear the danger.
It was that kind of afternoon. One that lived on the nerve ends. City clearly have work to do on the training ground to tighten up, but at this time of the year we'll take any kind of win, especially a win that helps take us to the top of the league (along with Chelsea's defeat at Tottenham).
Well done, City. City, City, top of the league. Happy New Year.
Goals:
City: Yaya 58, Jovetic 66, Lampard 74
Sunderland: Rodwell 68, Johnson (pen) 71
Att: 45,367
Ratings:
Caballero: Largely unemployed particularly in the first half but still  made an important save to deny Larsson at a free kick. Decent distribution: 7
Zabaleta: Decent as ever in defence and on the over lap in attack but his mistimed challenge conceded the penalty: 7
Demichelis: Classy, composed and sharp in the tackle save for one dangerous misplaced pass in the first half which was luckily dealt with: 7
Mangala: A decent, assertive game particularly in the air against Wickham. Used his pace to good effect to get us out of trouble after he misread a through pass. Once he fully matures he could be as good as Vincent Kompany: 7
Clichy: Generally good, solid and at times proactive defending, except for when Alvarez skinned him in the build up to the penalty award, and when he switched off a few minutes later. His cross for Jovetic's strike was superb and the one for Lampard's winner was perfect: 7
Navas: Works hard, tracks back and quick but we don't see him beat his man enough neither does he get his crosses past the first man enough. Hit the post between Sunderland's goals and should have scored late on: 6
Fernandinho: Good tenacity in the engine room. Should have put the game to bed from Silva's exquisite low curling pass: 7
Yaya: Yet another exhilarating classic strike started the scoring. To be there to hear that thump was a joy to behold. His poise and elegance controlled the game, and he played a part in all of our goals: 9 ***Man of the match***
Nasri: Controlled, skilful, patient, classy, now, consistent. These are his best days of his career: 7
Silva: He gives so much to the team with his hard work and industry. In his role further forward, he did his utmost to close down defenders.and keep Sunderland penned in. Denied by a good Pantilimon save in the first half and he created two gilt-edged chances late on Great player, great attitude: 8
Jovetic: He may not be an out and out striker, but his finish for his goal was one that any top marksman would be proud of. Combined with Clichy to set up Yaya for the opener too. He plays the game with such joy and an infectious smile: 7
Subs:
Lampard (for Jovetic 70): Cometh the hour, cometh the man. His great, brilliantly directed header won the match. He went close to adding two more: 8
Kolarov (for Nasri 85): n/a
Milner (for Silva 90): Spurned two good chances to score, and it's starting to get to him: n/a
Best oppo: Pantilimon: Made several excellent saves in a brilliant performance. Without him Sunderland would have conceded a handful more goals. Our winning League Cup Final goalkeeper left to play regular first team football, and there won't anyone of a City persuasion who isn't pleased for him that he has got that. Quality keeper: 9
Refwatch: Roger East: He missed a clear foul on Nasri immediately before Sunderland broke away and won a free kick in a dangerous position. Other than that howler, he got most decisions right: 6
Phil Banerjee
phil.banerjee@orange.net