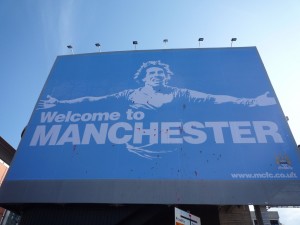 Where are they now?
Bio
Born: Feb 5, 1984
Birthplace: Ciudadela, Buones Aires
Nationality: Argentina, 64 games / 13 goals
Height: 168 cm
Position: Striker
A very successful player both at national as well as club level. Carlos Tevez won two Argentinean titles, two Libertadores Cup titles and the World Club Championship with Boca Juniors before signing for Brazilian club Corinthians in an £13.7m deal in December 2004, a record between two South American clubs. The deal was financed by Media Sports Investments, a group of investors headed by Kia Joorabchian who also owned a controlling stake in Corinthians. With Corinthians he won the Brazilian title and was named the competition's best player.
Carlos entered the Premier League under the most curious of circumstances. He was signed by West Ham in a shock move on transfer deadline in August 2006 together with fellow countryman Javier Mascherano, only to be frozen out of the team by Manager Alan Pardew. When he was finally brought into action by new Manager Alan Curbishley he almost single-handedly secured the survival of the struggling London-club instead of Sheffield United. The troublesome 3rd-party ownership model was brought into ligh and. West Ham was fined £5.5m by the FA but spared a points deduction after pleading guilty. Later they also had to make amends with Sheffield United, paying more than £10m to make the Championship club drop all charges.
The story took another twist with Carlos signing for Manchester United in August 2007 this time on a 2 year loan deal. This was later described as the last of its kind of deals involving 3rd-party ownership in English football. With United Carlos won the Premiership twice and scored the opening penalty goal in the Champions League final win over Chelsea in 2008. In 2009 he was an unused substitute as United failed to defend their Champions League honours against Barcelona. Carlos later claimed that Ferguson's decision to drop him for the game was one of the reasons for the failure.
In June 2008 Carlos made a public statement that he would not be joining Manchester United on a permanent basis, being disheartened by the ill-treatment he had felt by the Manager Alex Ferguson and the Club. He also rejected an offer from Liverpool. It soon became clear that Manchester City was his preferred harbour, even though Chelsea was also trailing the player. On July 13th 2009 Carlos signed a 5 year deal with the Citizens as the club severed the ties to the private ownership that had made Carlos' life in the Premiership so disputed.
Tevez made an immediate impact at City scoring twice against his former club West Ham United and between Dec 2nd 2009 and Feb 27th 2010 he contributed 17 goals from 16 games in all competitions. He ended his first season being crowned MCFC "Player of the Year". In August 2010 he replaced Kolo Toure as Captain of the club, but his relationship with Manager Roberto Mancini and the club management soon went sour. In December 2010 he handed in a transfer request which was withdrawn later the same month.
Tevez went on to captain City in the FA Cup final win over Stoke on May 14th 2011. This was the clubs first trophy in 35 years. But controversy followed the next season when Tevez on Sep 27th 2011 allegedly refused to enter the field as a second half substitute in a Champions League qualifier against Bayern Munich. He was fined several weeks wages and was out of the team for 6 months before returning in time for City's final push for the Premier League title. The season culminated in the narrow win against Queens Park Rangers as City won their first League title in 44 years.
On June 2013 Tevez signed a 3-year contract with Juventus and joined the Italian club for £12 mill. Tevez became the first player to score 50 goals in the Premier League for the Blues.
Playing record
| Season | Club | LEA | LEG | FCA | FCG | LCA | LCG | ECA | ECG | TOTA | TOTG |
| --- | --- | --- | --- | --- | --- | --- | --- | --- | --- | --- | --- |
| Total | | 315 | 136 | 19 | 11 | 14 | 12 | 39 | 7 | 387 | 166 |
| 2001-04 | Boca Junior | 75 | 26 | | | | | | | 75 | 26 |
| 2004-06 | Corinthians | 38 | 25 | | | | | | | 38 | 25 |
| 2006-07 | West Ham Utd | 26 | 7 | 1 | 0 | 0 | 0 | 2 | 0 | 29 | 7 |
| 2007-09 | Manchester Utd | 63 | 19 | 5 | 3 | 6 | 6 | 23 | 6 | 97 | 34 |
| 2009-10 | Manchester City | 35 | 23 | 1 | 0 | 6 | 6 | 0 | 0 | 42 | 29 |
| 2010-11 | Manchester City | 31 | 20 | 6 | 3 | 0 | 0 | 7 | 0 | 44 | 23 |
| 2011-12 | Manchester City | 13 | 4 | 0 | 0 | 1 | 0 | 1 | 0 | 15 | 4 |
| 2012-13 | Manchester City | 34 | 11 | 6 | 5 | 1 | 0 | 5 | 0 | 47 | 17 |
| 2013- | Juventus | | | | | | | | | | |