Sunderland 1 Manchester City 4 Match View
|
Let me say at the beginning that this is report is merely a set of deductions about a game which I watched on the radio (and supplemented with the MCIVTA twitter-feed). City have lifted the Sunderland hoodoo and nothing tells you how well they did more than the report of hordes of Sunderland fans leaving their seats to go home way before the end of the game. If you'd been bunged up with frustration at the unkindness of the previous defeats at The Stadium of Light in the last four seasons then this event was akin to a footballing enema.
1′ Line-up: Hart; Zaba, Boyata, Demichelis, Clichy; Navas, Yaya, Ferandinho, Nasri; Jovetic, Aguero.
5′ A great double block by Zabaleta prevents SAFC from taking an early lead against MCFC
15′ Coates brings down Aguero. Looks like he's aiming for a yellow card….
20′ SAFC 1 MCFC 0 Wickham collects the ball from Larson and is clean through. Zaba tackles the ball via Wickham and behind Hart
Sunderland started brightly enough without threatening much and even went into the lead with "Here we go again " goal but unlike past fixtures this City team paid virtually no attention to any comparisons with past years and simply went straight to the other end and scored a cracker from Sergio. It was so quick that some sections of the Sunderland crowd were still enjoying their goal as Aguero's sudden shot zoomed past a startled Pantillimon.
21′ Aguero players the ball between Coates' legs and a fires off pile driver that leaves Pantilimon bolted to the ground SAFC 1 MCFC 1
From then onwards it was decidedly odd listening to the commentary because it seemed all about the ball being passed to Clichy, Nasri, Touré or the runs of Navas and Zabaleta. There was hardly a mention of any Sunderland player such was City's dominance and Joe Hart had another "Where's my library book" game.
24′ Navas' shot shaves Pantilimon's right post
38′ Aguero finds Jovetic inside the box and he puts the ball between Pantilimon's legs SAFC 1 MCFC 2
To no one's great surprise Jovetic put City 2-1 in front before half time at which point our totally objective City-fan commentators, Ian Cheeseman and Fred Ayre on Radio Manchester, said it could easily have been 5-1.
55′ Lovely chip by Zabaleta over Pants and it's now SAFC 1 MCFC 3
71′ Milner with a beautifully weighted pass behind the defenders and Aguero puts the ball into the net from close range SAFC 1 MCFC 4
The second half carried on in much the same way: Aguero scored a second and City's fourth from a superb pass from substitute Milner and Zabaleta produced a striker's goal for the third  by chipping the tallest keeper in the land into the far corner of the net with a tricky diagonal dink shot. He followed this with a daft celebration which involved sucking his thumb while running back with the ball stuck up his shirts to symbolise his wife's pregnancy. Why do footballers do this?       So embarrassing.
Sunderland belatedly tried to get back into the game and had more of the ball later on but it was far too late. They'd underestimated Aguero's powers of invention and Touré's laid back control of the midfield. Even Sunderland's feisty Cattermole, a player knot known for abject surrender, got nowhere near imposing his usually vigorous (being kind here) style on Touré, Nasri or Navas. Pellegrini took Aguero off presumably to save him for the next fixtures and at the end he even had the cheek to send our new youngster Pozo on such was City's dominance.
83′ Pozo on for Nasri
93′ FT SAFC 1 MCFC 4 A classy display and demonstration of power from the away team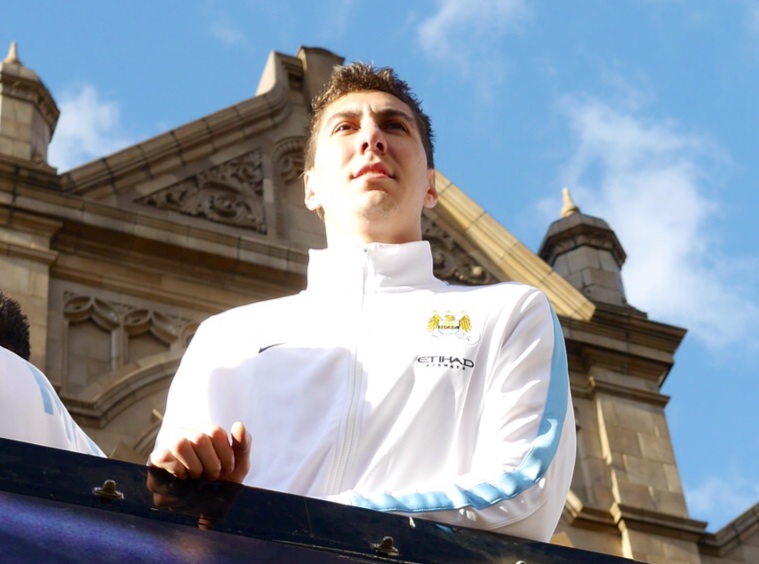 Sunderland's manager Gus Poyet, one of the few I listen to and who usually talks sense, explained the result quite simply:
"They were better than us".
In other games Chelsea won 3-0 although strangely in that game Tottenham had more of the ball and actually played quite well. But our main rivals for the title are deadly if you make defensive mistakes. Southampton have fallen away with a rather harsh 1-0 defeat from a horribly unimpressive Arsenal side whose style in that match (which was on the TV silently while I listened to the City commentary) reminded me of Sunday League football. Seriously – they were awful but grabbed a winner in the 89th minute. Southampton just can't score at the moment so they might fall foul of a resurgent United at St. Mary's at the weekend.
Our next game is against Everton in the evening kick off at the Etihad in a few days' time. We're playing well and yet are without both Kompany and Silva.
Can't wait.