MATCHVIEW: BURNLEY 1 MANCHESTER CITY 0
|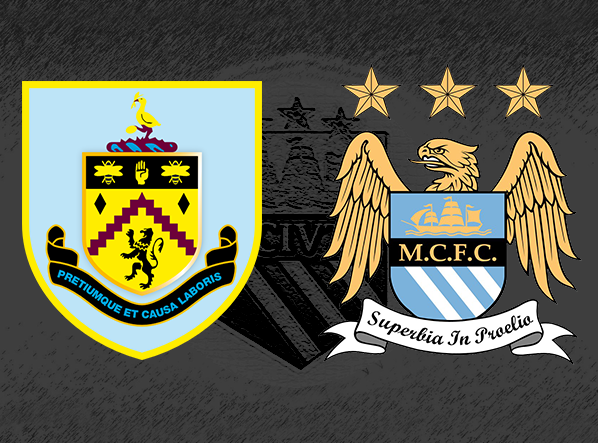 City's performance in this defeat to relegation threatened Burnley was lethargic. Burnley worked harder and showed more conviction and desire than City, who despite having more possession and shots on target, didn't show enough desire or do enough with the ball. True, City should have had a penalty in the first minute of stoppage time when he was clearly upended in the box by ex-City FA Youth Cup winning captain Ben Mee, but it would be churlish, and missing the point to moan about it. With all respect to Burnley, a team of City's talents should not relying on penalties to eke out a point against relegation strugglers. Good luck to Burnley for the rest of the season.
We will need more than luck. Something is very wrong at Manchester City. It's been clear for a while now, but for the risk of sounding like a stuck record, Manuel Pellegrini either cannot see or refuses to recognise what the problems are. He either cannot learn or refuses to learn He has become the main part of the problem.
Again he stubbornly stuck to his 4-4-2 formation that has become an obsession. A costly obsession as it is one of the key reasons why Pellegrini does not get the best out of these players. Against the better teams who play 3 in central midfield Pellegrini's 4-4-2 gets outnumbered in midfield. We can also be out-battled by lesser sides too. Pellegrini's 4-4-2 stunts our attack as City's best attacking players, Aguero, Yaya and Silva were too far apart in this formation. Silva is not a winger. It is a waste of his talents, and it takes him out of the action. It was only after he drifted inside for any length of time that City got going in attack. It was as late as the 29th minute before Aguero forced our first save out of home keeper, Tom Heaton.
Yaya is better when in an attacking midfield role, and he does not always run back to defend in front of his back four, so playng him in a central two leaves out back four exposed.
Pellegrini's 4-4-2 leaves our defence exposed by a lack of protection, and this is exacerbated by his constant changes to the back four – there were three here from the Leicester game – unsettle the defence. Ever wonder Vincent Kompany is enduring a crisis of confidence. He did well here except for when he headed a clearance straight to George Boyd who half volleyed home an unstoppable shot to win the game for the Clarets. The tactics employed with the defence, with the full backs pushed and the centre halves being expected to commit and challenge for the ball far up the pitch on leaves us exposed further. We have lost the defensive rigour that Roberto Mancini brought in that made our defence the best n the country.
Pellegrini's substitutions are becoming increasingly nonsensical. He took Silva off when we needed his creativity. Yaya Toure had just presented a gilt-edged chance for Aguero with an excellent cross, but was subbed straight away. If they were being saved for Barcelona that makes no sense as the League at that point was our best chance of a trophy.
The players are not exempt from criticism. City enjoyed far more possession than Burnley but there was neither the belief nor desire from enough of them to win this game. World class players like Aguero and Silva missing good chances is forgiveable – Silva's normally velvet touch not deserted him after being released by Aguero's brilliant reverse pass at 0-0 and Aguero headed a very good chance to equalise over and but for us not to show the required commitment isn't.
The players like and respect Pellegrini but they play like they are not suited to 4-4-2 and play like the don't believe in it. Most people can see that it is not working and sadly, with a heavy heart it is obvious that a change is needed at the helm this summer. There are coaches/managers out there who can more out of these players. If we can get Guardiola then we must do so. Clearly he is a very tactically astute, his teams play the most attractive football, and his record is there for all to see. Whether he would leave Bayern this Summer is very doubtful, and he has said he would like to stay there for years – beyond when his contract expires in 2016. A more realistic choice would be Carlo Ancelotti who has already won a League title and FA Cup double with Chelsea here – his exciting title winning side scoring 103 goals. It seemed very odd that Chelsea let him go a year later when they finished runners up as he is an excellent man manager and tactician and his CV also shows he has had title winning success with both AC Milan and Paris St Germain and a Champions League with both AC Milan and Real Madrid, amongst many other successes. He is likely to be available next Summer, given the lack of backing from the Real President Perez. Some might say the danger of appointing Ancelotti could see him having a good season before the players get used to him and his effect wears off as Ancelotti is known for being friendly with the players. His personable demeanour should not be mistaken for being soft. City could do with him introducing stability to our defence too. Well, if he has been good enough for Real Madrid then he will do for us. If Ancelotti is not available then why not give Patrick Vieira chance. He may lack experience but he knows this club well and the youngsters well from his role.
Whatever happens this summer, there needs to be change, both on and off the pitch, and seeing some young players coming through would give the squad a boost and strengthen it. We don't need drastic changes to the tem, just gradual evolution. These players should be given the chance to play in the 4-3-3/4-5-1 formation that suits them. Marcos Lopes is having a very successful spell at Lille an Pozo deserves more chances to make an impact too.. Ideally we need a new midfield power house and a new left back to support Clichy.
The question is no longer can we win the title. It is a question of whether we can finish in the top four, because on this form Arsenal, Liverpool, and, Heaven forbid, even United and Tottenham will finish above us.
City have to improve.