Manchester City – Spurs 4-1 Match View
|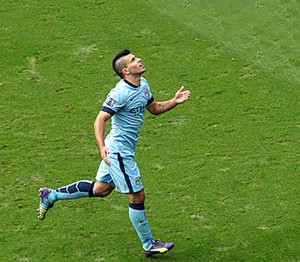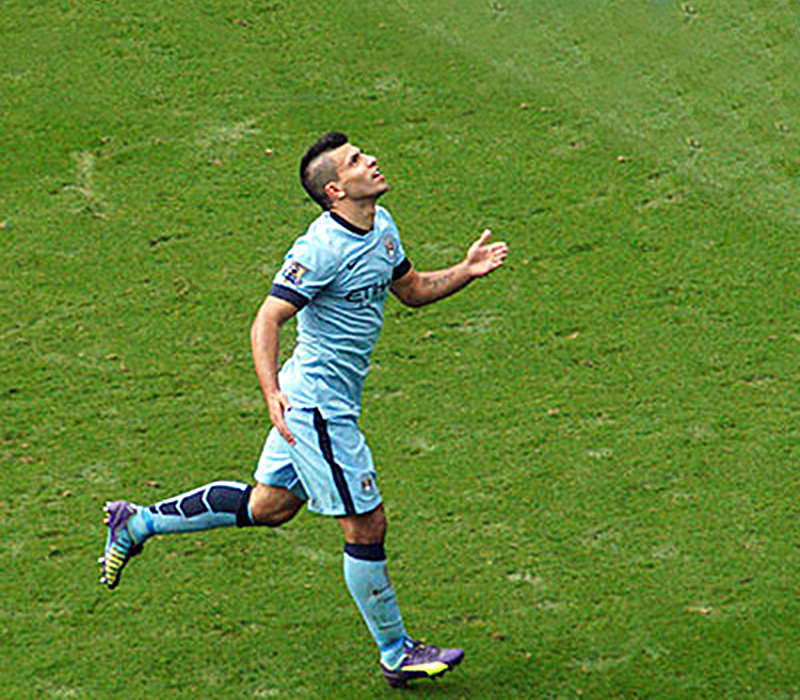 If you were hoping for the sort of eulogy that lazy football journos have been filing as a report on this match then look away now.
This, in spite of the score line, was nowhere near City's best. Overall we were lucky that Spurs turned up with their usual gaping Swiss cheese defence but we were lucky that our ineffectual defensive midfield, which provided little or no cover for the back four, were subject to an attack which missed many clear opportunities to score. Or perhaps more fairly, they were met with England's number one, Joe Hart, in top form.
Our defence was constantly by-passed by a quick thinking and pacy Spurs attack in the typical Pochettino mould. Last ditch tackles by Kompany and pin ball goal mouth incidents were the order of the first half. Fernando played his worst game for us being often caught in possession and looking slow and far too deliberate when thinking about a pass. He was rightly substituted later on in the game.
Up front our speedy one man attack was led by Sergio in deadly form with Navas providing many right wing surges which troubled the Spurs defence all afternoon. The first goal was typical Aguero creating little space for himself before shooting accurately beyond Lloris. Spurs responded immediately with an excellent goal from Erikson. City were in a game and it was nothing like last year when they tamely allowed City to stamp all over them. City's second came after a very slightly nudge with all the force of a gentle summer breeze caused Lampard to fall over in the box and the ref to point to the spot. Gravity seems to work a lot differently inside the penalty area doesn't it? I wonder if Isaac Newton knew about that?
2-1 at half-time and no-one around me would have been surprised at a Spurs equaliser in the second half but their hapless defence came to our rescue. Sergio scored another penalty when he had been held by Fazio and scored from a beautiful curled shot into the corner from open play when again he had created hardly any space for himself to get his shot away. One of the characteristics of our superb striker is that he often scores from unpromising positions (remember the impossible goal against Liverpool from near the corner flag and close to the goal line?) so when the ball goes in the net the load cheer from the City crowd even now still has an element of surprise about it.
Photos by Richard Tucker
There were two missed penalties one for Spurs and one for City and surprisingly Sergio missed other chances as well. Had he scored seven goals that would have represented the clear chances he had in this match. Obviously the predictable man-of-the match award went to Aguero but for me it was Milner again. He was all over the pitch demonstrating some touches so clever that had they been performed by a Ronaldo or a Messi you would have heard the Olés for miles. But it's just dear old Milner – always works hard y'know. He is actually a very skilled player as well as being hard-working and able to play in several positions. He creates more deadly crosses by getting to the by-line than an orthodox winger like Navas.
Other notable features: Touré came on and looked Ok for the last 18 minutes, Silva was awful and looked very jaded (not often we say that is it?) and there was a welcome return for a few minutes for Jovetic but he made little impact.
In short this was "a great game for the neutrals": a sending off, four penalties five goals, uncountable misses and more than a few great saves by both keepers. What we really mean by this is that both defences were bit rubbish but our attack was the more effective of the two. I enjoyed this game but don't believe the usual biased hype on the City web page or the reports which saw we easily beat Spurs – we didn't. They were very good indeed going forward.
But we had Sergio.