MATCH REPORT: MANCHESTER CITY 0 MIDDLESBROUGH 2
|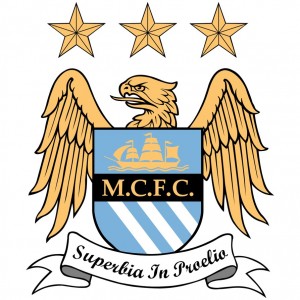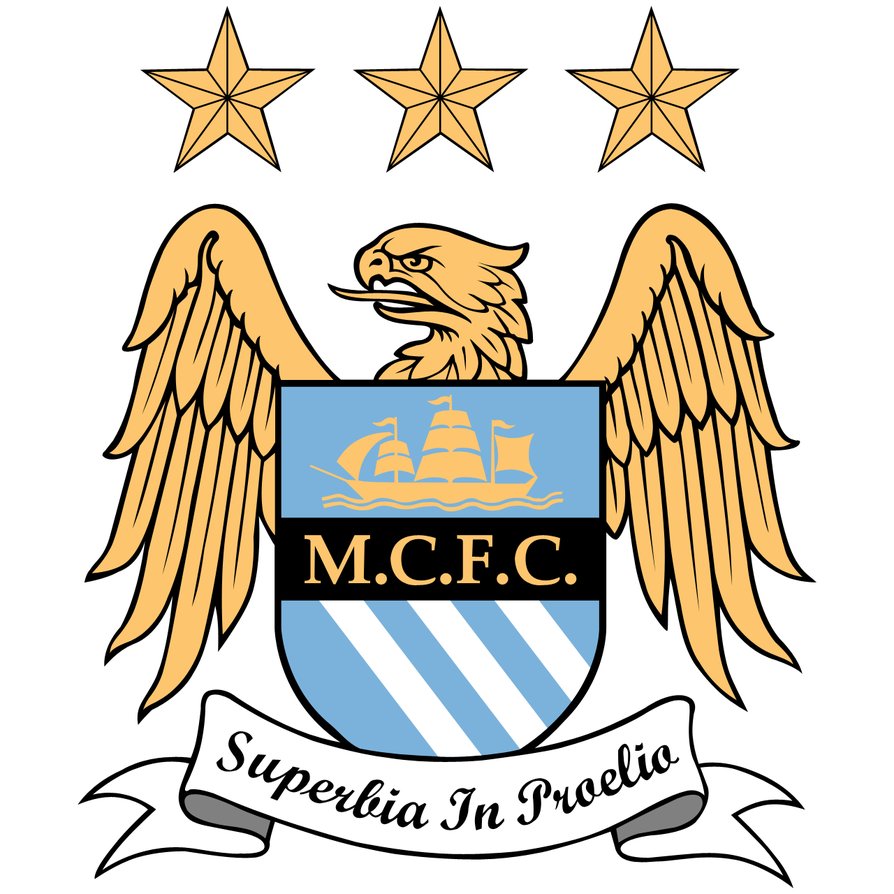 MANCHESTER CITY 0 MIDDLESBROUGH 2 (HT 0-0)
Middlesbrough took advantage of City's second half horror show to deservedly win this FA Cup tie and end our dreams of Wembley glory for another year. There are no excuses. Manuel Pellegrini fielded a strong City side (only Joe Hart and Gael Clichy would have strengthened it) who had the best of the first half without being able to make the breakthrough, but Boro upped the tempo significantly after the break, and ran out deserved winners. They eventually outnumbered us in midfield at times and too often on the break, with goals from Bamford and substitute Kike, giving them a 2-0 win that didn't flatter them one bit.
City played quite well in the first half, but took a little while to get going. Indeed it was 25 minutes before James Milner threaded a ball through to Aguero who worked some space and stung Mejias's gloves with a shot that was just going wide – referee Dowd wrongly awarded a goal kick in yet another afternoon of poor officiating.
Boro's reargaurd was stubborn and resolute, but Mejias was forced to make a few saves to maintain parity before the break: Kolarov forced a save after good work from Milner in the 27th minute and Jovetic tested the Boro keeper with a 25 yarder a minute later. On the half hour Dedryck Boyata spurned two good chances to score from a corner, miscuing the first and then skying the second. A minute later, Milner forced a really good save from Mejias with a low drive. Only City looked like scoring before the break. Aguero squared for Silva and Mejias pushed the Spaniard's shot behind for a corner. A Navas cross was cleared to Jovetic who forced a good save from Mejias in the 40th minute.
Boro forced us to scramble clear in one of their breakaways, then a mazy run by Lee Tomlin took him past Kompany and Kolarov before the City captain recovered to block his goal bound effort, but the visitors didn't test Caballero in the City goal.
HT 0-0
Kolarov had a free kick deflected behind after the break then Jovetic had a header pushed out from a well delivered Kolarov corner.
City were jittery in defence and it was clear that Vincent Kompany was neither timing his tackles well nor reading the game with to his normal very high standards, and he received a booking for a pull back. He was not at fault, though, when Middlesbrough took the lead, despite losing out on a header. The ball broke backwards towards the City goal and was allowed to bounce. Boyata challenged half-heartedly for it, Fernando seemed to have it under control, but misdirected and under-hit and misdirected his back pass. As Kolarov sauntered back, Caballero was also less than fully committed as Adomah closed in on it, and as the ball headed towards the City goal, Fernando cleared against the persistent Bamford and it ricocheted into the City net. Six thousand Teessiders went delirious with joy. It was great persistence by Boro, but also a catalogue of errors from City. Fernando's mistakes were bad but honest. However, Boyata and particularly Caballero and Kolarov did not show the desired levels of commitment.
For the fourth FA Cup tie in succession, a lack of commitment and complacency saw City having to chase the game against 2nd Division opposition. Aguero was clearly grappled and pushed in the back by ex-City youngster and fan Adam Clayton at least twice in front of us, but referee Dowd was determined not to award a spot kick, despite clear offences being committed.
City just couldn't stop making life difficult for themselves, and Willy Caballero's poor clearance afforded Boro another chance, which forced him to make a save and Kompany a block from the rebound. Someone should have told Caballero that Christmas was last month.
City enjoyed greater possession, but our attacks foundered against Boro's superbly organised defence, and we were very vulnerable to their swift counter attacks. In one of these, a perfectly weighted long Leadbitter pass saw the speedy Adomah leave Zabaleta for dead and Caballero saved.
Boro were looking more likely to score than City and in the 64th mite, the impressive Tomlin's exquisite turn duped Kompany and by some miracle, his shot struck the inside of the right hand post and fizzed across goal to safety.
Pellegrini rang the changes bringing on Lampard and Fernandinho for Navas and Jovetic, when we needed Dzeko to take advantage of Navas's improved service, but we continued to struggle to break down Boro's excellent defence. When their line was breached by Silva's incisive pass, Boro left back George Friend made the tackle of the match to deny Aguero as he was about to shoot. At his fittest and sharpest, Aguero would probably have buried the chance before the defender had arrived. Credit though to Friend whose tackle was clean and sharp, and if we are looking for a new left back to help Gael Clichy, this lad is worth scouting, as he covered and tackled really well all afternoon. Compare and contrast his excellent attitude and application to Kolarov who just jogged back when he could have covered and cleared the danger for Boro's opener.
Still, Boro were dangerous in an end-to-end game and good work from Adomah resulted in Vossen's volley forcing a good save by Caballero in the 74th minute. Finally Dzeko was sent on for the supine Fernando in the 79th minute, but he again didn't get any service in Pellegrini's muddled team which became increasingly desperate to the point that Kolarov went down easily in the box to no avail. Sergio Aguero fired over from the edge of the box, but Boro's defence was too well organised. City again missed the poise combination play and partnerships that Yaya and Nasri bring.
In the 89th minute Lampard's deflected shot looped onto the bar, but that was City's last attempt before Kike put the tie beyond doubt at the end of another swift counter attack.
It was no less than Middlesbrough deserved and they richly merited their win. Indeed, the Teessiders might have scored three more, had they taken full advantage of City's malaise. City were sluggish and slow all over the pitch after the break, and we got we deserved: nothing.  Boro's opener apart, it was less about lack of commitment from City and more to do with a lack of ideas and poor defending. Some of that is down to poor form of Kompany and Fernando, and a lack of commitment and defensive ability of Kolarov, but it is also down to the way we are set up: City will always be vulnerable to counter attacks when our full backs are pushed on so far. Sergio Aguero is feeling his way back and is getting fitter, but too often David Silva had no one running in behind or finding space to stretch Boro. Sometimes, even his passes went astray, but he wasn't alone. He cannot do it all on his own. There were several poor performances out there. Indeed, our whole team underperformed. Questions have to be raised about the City squad's late arrival back from Abu Dhabi at 8pm on Friday night (couldn't they have come back on Thursday?), especially given the lack of energy in the second half, but we have not played that well for a few weeks now. Pellegrini's tactics, selection and substitutions are also a cause for concern. If we are really serious about the FA Cup, then pick our best team and that also means selecting our best goalkeeper, and our best left back. For the second week in succession, sub Dzeko had no out-and-out winger to cross to him as the manager had taken Navas off. If Navas is not playing well enough, then why not give a hungry youngster a chance? That is surely the holistic approach that the club is looking to implement. Another season passes by with City squandering a good Cup draw, and it is made all the worse by Chelsea going out. Opportunity missed, again. Credit to 'Boro though. They showed us how it is done.
Goals: Bamford 54, Kike 91
Att: 44,836
Player scores:
Caballero: Made three good saves, but one was a result of his own poor pass out. His bottling out of the challenge which led to Boro's opener was a total dereliction of duty. It was a challenge that most goalkeepers would have made. The lot of a goalkeeper is to go in where it hurts, and Joe Corrigan, Tony Coton and Joe Hart amongst many others would have put their body on the line. Costel Pantilimon certainly would have gone in where it hurt and certainly did so while he was here. Caballero didn't and is nowhere near as good as his predecessor: 5
Zabaleta: Giving a chasing by the speedy Adomah who pinned him back for long periods. He looked leggy and tired in the second half and we didn't see his usual overlapping: 5
Boyata: Nervous at the start and his hesitance on the ball saw him closed down easily. He improved and showed more composure to mop up the danger on a couple of occasions in the second half, but this was after his at best tentative, at worst half-hearted challenge in the build up to Boro's opener: 5
Kompany: Mistiming challenges, impetuous, easily turned, not reading the game well, and looking a yard short of pace, the skipper is some way from getting back to his best. It will come back, but when? 5
Kolarov: He could have helped to clear the danger for Boro's opener but just jogged back. Slow to respond to the rebound after Lampard's deflected shot hit the bar, which could be more down to tiredness than lack of desire, but only he knows. His only positive was his set piece delivery, because he offered next to nothing going forward, and as usual, was poor defensively: 4
Navas: His delivery was better than against Arsenal (it couldn't have been any worse!) and there were other more deserving candidates for being substituted: 5 Milner: Had a rare start in central midfield but didn't take his chance. He went close with an effort in the first half, and helped make the play in the first half from the role he craves, but like others his influence faded in the second half. His final ball and other passing lacked quality which is not like him. No real impact when moved out wide in the final quarter: 5
Fernando: Off the pace. Hapless in Boro's opener but at least he showed commitment: 5
Jovetic: Started on the left and forced two saves from the Boro goalkeeper before the break and one afterwards. Tested the Boro keeper in the first haff but one poorly directed cross drew momentary ire from Aguero. Subbed, and yet he had been more likely to score than any other City player: 5
Silva: As ever, cannot be faulted for effort, but his game lacked its usual zip, and even his passing lacked its customary incisiveness, barring the excellent pass which Aguero would normally have pounced on to score: 5
Aguero: Lacking fitness and match sharpness that would give us the edge: 5
Subs:
Fernandinho (for Navas 67): An odd choice to replace Navas, his passing and general play was poor on this occasion: 5
Lampard (for Jovetic 67): Nearly rescued the game, but little else of note in his cameo: 5
Dzeko (for Fernando 80): No service, had to go out wide to get the ball.: n/a
Best Oppo: Tomlin: Bright inventive and a handful for our defence all afternoon in the Number 10 role (he actually wore number 10 too!). Released by Leicester City as a youngster, he has worked his way back through the leagues via Rushden & Diamonds and Peterborough. At 26 this late developer may enjoy an Indian Summer in the Premier League if Boro continue their promotion charge. In this game, he certainly looked like he had very good skills levels and intelligence that could prosper at top level. Honourable mentions to the whole Boro defence, particularly the excellent Friend and Ayala; and the industrious Clayton in midfield, as well as Adomah and Bamford on the flanks. This Boro team already has the basis of a team that would survive in the top flight. Oh no, not another Boro bogey team: 9
Refwatch: Dowd: Slow and struggled to keep up with the game, making a plethora of mistakes. Most notably, he made poor decision to deny City a penalty when Aguero was jostled. The chant "You're not fit to referee" could have been written for him: 3
The Cup of Hurt
The freezing cold at the Etihad tram stop is that more biting after losing. This game was like a flash back to the bad old days in the 90s when Boro always seemed to beat us. Singing "We never win at home and we and we lost today" has some truth in it. Not good. In common with you, I'm gutted about today's exit from the FA Cup. It hurts. Not hurt like the loss of a loved one, if I can put it perspective, but hurt nevertheless. My first season following City was 80/81, and we came so close to winning the final but couldn't kill Tottenham off at 1-0 up. Older fans will know what happened. They equalised with Glenda's free kick cannoning off poor old Tommy Hutchinson's shoulder, and we couldn't quite finish off the Cockneys despite them going down like flies with cramp (do flies ever suffer from cramp?) in extra time. It went to a replay and despite leading 2-1 in the second half Tottenham were the better side in the night and the rest is history…Ricky Villa and all. It hurt more than I realised. We said we'd do it next year, but we got hammered at home by Coventry – Peter Bodak having a stormer against us, (Bodak was next to useless in a City shirt later in his career). The years rolled on, mostly bad years. You've been there too. It took thirty years to win that Cup and we won it in 2011, which was an emotional moment.  Winning it was special but I still feel every FA Cup exit keenly. It really hurts.
Phil Banerjee