AS Roma 0 Manchester City 2: Match report
|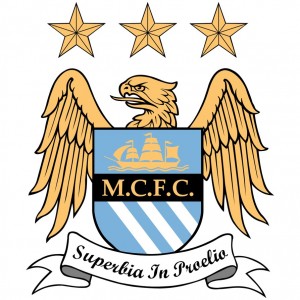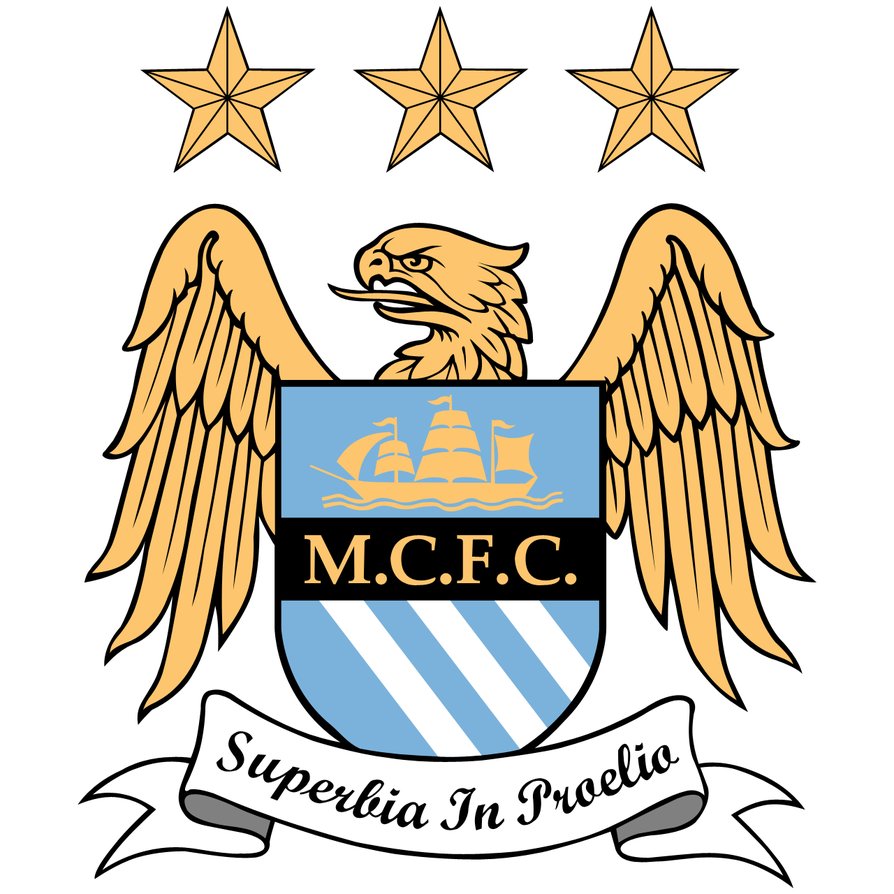 Great team effort…Conquerors of Rome
AS ROMA 0 MANCHESTER CITY 2   (HT 0-0)
Veni, vidi, vici. The Boys in Blue came, saw and conquered Rome on a very proud night for Manchester City. With Bayern Munich doing their job by beating CSKA Moscow, City only needed a score draw, but bettered that. A stunning strike from Samir Nasri pointed us on our way and a well worked goal from Pablo Zabaleta sealed a well-deserved win on a famous night.
It could have been a very different story, though, had it not been for Joe Hart.
It all started off rather shakily, with Cholevas getting behind the right hand side of our defence, and latching onto a ball before forcing Hart to make a vital block. Cholevas was actually at least a yard offside, but the flag was never raised. Navas was not tracking Cholevas back and the Greek wing back again got behind the back four to cross and we were thankful that Fernando was on hand to intercept and the ball was scrambled away.
City took a little while to get into the game. Clichy's cross in the 14th minute was slightly behind Dzeko and the Bosnian giant couldn't direct his header. Then in the space of a few seconds, both our opportunity and our vulnerability were perfectly illustrated. Milner hit a rasping shot which forced a good save from De Sanctis then with one clearance, Roma broke away at space. We were over-committed, with full backs pushed on, and Roma were two on two with the speedy Gervinho advancing at pace and Fernando and co racing back to support the defence. Gervinho glided past Mangala but Hart had to make a fingertip save to push the ball wide of the post. Small margins, but crucial margins.
Navas had been been prone to giving the ball away sloppily and hitting the first defender with his crosses but suddenly he clicked into gear and upped his quality. He played in Nasri who crossed and Dzeko played a very presentable chance over the bar. Navas had the ball in the net but the referee had already blown for foot up by Dzeko, perhaps debatably. Then the Spanish winger had two attempts the cross: the first hit the first defender and rebounded back to him but he managed to gain half a yard on the defender and play over a delicious cross which Dzeko glanced well wide. Navas then played a lovely ball through which Milner stretched and got a toe to but De Sanctis deflected it behind.
Roma still carried a threat: Gervinho forced another save at Joe Hart's left hand post and just before the break, he tricked his way through our defence and was fouled on the edge. He went down to easily but he was fouled. Thankfully, the referee didn't give a penalty. Maybe this was the pay back for the three clear penalties that we should have had at home to CSKA Moscow!
One of the risks of pushing full backs on is that we were too vulnerable to the counter attack in the first half, but this improved significantly after the break, as City pressed the ball better and the full backs were better positioned for recovery.
City started off the second half on the front foot. Dzeko got behind the right hand side of the Roma defence but had no one to cross to. Crosses lacking a finish was becoming a bit of a theme with Milner and Nasri both delivering well without reward.
Roma remained a threat and Fernando did very well to make a crucial interception to cut out a through ball. Then just before the hour mark, Pjanic shot from long range and Hart did very well to save his dangerous low shot that bounced in front of him. It's moments like those that turn matches.
Within two minutes, the match turned in our favour. Samir Nasri collected the ball on the left flank, had a little space and worked himself some more before cutting inside and unleashing a ferocious shot that went into the net off the left hand post. What a great strike of precision and power: the sort of strike that wins tight, crucial matches. It was a moment of supreme elation, though I'll confess to thinking it was going to bounce out and away as it happened!
This was a match that we had to turn as even though Bayern 1-0 up, the 0-0 was still favouring Roma, and City had not really found a way through since the break. Pellegrini was seeking fresh inspiration and was just about bring on David Silva, but having taken the lead, he held back the return of El Mago for a few minutes.
Roma tried to hit back: Naingolan stung Hart's gloves with a high rising shot but the City keeper wasn't unduly troubled. Ljajic's twisting and turning had Zabaleta on his backside, but fired over.
City were looking very comfortable dealing with whatever Roma threw at us. We never looked like being threatened at set pieces, except for one minute – the 72nd of this momentous match – when our concentration levels may have dipped, but even them Hart was on hand again to deny them. Manolas headed Pjanic's free kick goalwards but the City keeper was on hand to tip the ball onto the post. Then Demichelis cleared and survived unfounded Roma appeals for hand ball (the ball hit him). That was the last time the home side threatened the City goal as Roman torches were snuffed out by a Blue blanket. That was testament to hard work and good retention of the ball.
Roma just faded away, (veterans Totti and Maicon had already been subbed), and the result was put beyond doubt by a beautifully worked goal in the 87th minute. Jovetic, on for tiring Dzeko, turned away from the left flank and drove into the centre before squaring for Nasri who took a touch, jinked inside a defender before a delicious short pass for Zabaleta who swept home and gleefully celebrated in front of the City fans. Oh, and Zaba, you've earned the right to kiss the City badge seeing you've totally got this club, and no one would ever doubt your sincerity!
At last this City side stamped quality in this season's Champions League campaign (we know it isn't really a Champions' or even Champion's League because UEFA's punctuation as inaccurate as he name of this League). City are a better side than Roma and had we put our best foot forward at home we would have beaten them. They are no better than the decent Tottenham sides of seasons gone by, in all reality. Still, they represented tricky opponents and City dealt with them well. It could all have been so different, but for Joe Hart, (though that is what a goalkeeper is for), and a little bit of luck with a penalty decision. That said, who is to say City wouldn't have bounced back from a goal or two down?
We have seriously underperformed in this group until those last few minutes against Bayern, but better late than never. As the chant goes "We're Man City, we'll fight to the end…"
This was a mature performance. It was performance that suggests that City may, just may, be coming of age in Europe. With Kompany, Aguero and Yaya unavailable and Silva only available late on, City showed great character to win this game. We have a team in the true sense of the word. A team that came, saw, and conquered…
Att: 70,000 (estimated)
Goals:
City: Nasri 60, Zabaleta 87.
Ratings:
Hart: As much a match winner as our two scorers in his best game of the season Two top drawer saves at 0-0 and another at 1-0 up were the highlight of a brilliant game for City's and England's Number One: 9 ***Man of the match***
Zabaleta: Had his hands full with Cholevas but he wasn't getting a lot of help in the first half. As ever rose to the task and took his goal well: 8
Demichelis: Classy and reassuring as well as excellent on the ball 8
Mangala: A more disciplined display with some good firm tackles and headers away. Didn't over-commit, which was the fear: 8
Clichy: Had a very good game despite Gervinho giving him problems with his pace. Made some very good tackles and used the ball well too: 8
Navas: Sloppy with his distribution in the first half and allowed Cholevas to get away from him too often in the opening 20 minutes as he uncharacteristically failed to track him back. His decision making and crossing continues to be of variable quality with him hitting the first man too often, but he played a superb pass for Milner and an inviting cross for Dzeko before the break. We didn't see so much of him as an attacker after the break because he helped tighten up the right hand side of our defence: 7
Fernando: Industrious and energetic midfield. Both he and his fellow Brazilian gave great protection to the back four. He isn't keen on shooting though, spurning a good chance to test the Roma goalkeeper, but that's entirely forgivable, given the two crucial interceptions that he made: 8
Fernandinho: Great energy, closed down space quickly forcing Roma to concede possession, and crunched into tackles.: 8
Milner: An important part of this victory and our retention of the ball. Made some good runs forward, forcing two important saves from De Sanctis: 8
Nasri: Has really come of age and revelled in his role just behind the striker. What a great strike that was to give us the lead. Such power and precision, and he intelligently used the space. It emphasised how willing he is to stand up and take responsibility. He has matured so much in the last 18 months. You're a man, my son! :9
Dzeko: Worked very hard and competed well up front, and the ball stuck to him well when played up to him. Spurned a good chance in the first half which he would normally bury and was repeatedly caught offside though which is understandable given his return from injury: 6
Subs:
Silva (for Navas 67): Some nice touches: 6
Jovetic (for Dzeko 78): Initiated the second goal: n/a
Kolarov (for Nasri 89): n/a
Best Oppo: Naingolan: Energetic, popped up everywhere, and used the ball well: 8
Refwatch: Milorad Madzic (Serbia): Fair, no nonsense and didn't miss much. By far the best referee that we have had in Europe, though Roma will justifiably claim he should have awarded a penalty for them: 8
Phil Banerjee
phil.banerjee AT orange.net