Yesterday was the last kick of the ball this season and its time to look ahead. Manuel Pellegrini has finished his three years in charge and Pep Guardiola is taking over. The first thing the new Manager and his staff will have to look at is the quality and balance of the squad. And this squad has an age problem connected to it.
The average age of the MCFC squad in the 2015-16 season was 29,3 years, the highest in the Premier League, and much higher than competing clubs like Arsenal (26,9), Chelsea (26,6) and Spurs (24,9). Throw in Liverpool (25,0) and MU (25,4) and you get the picture.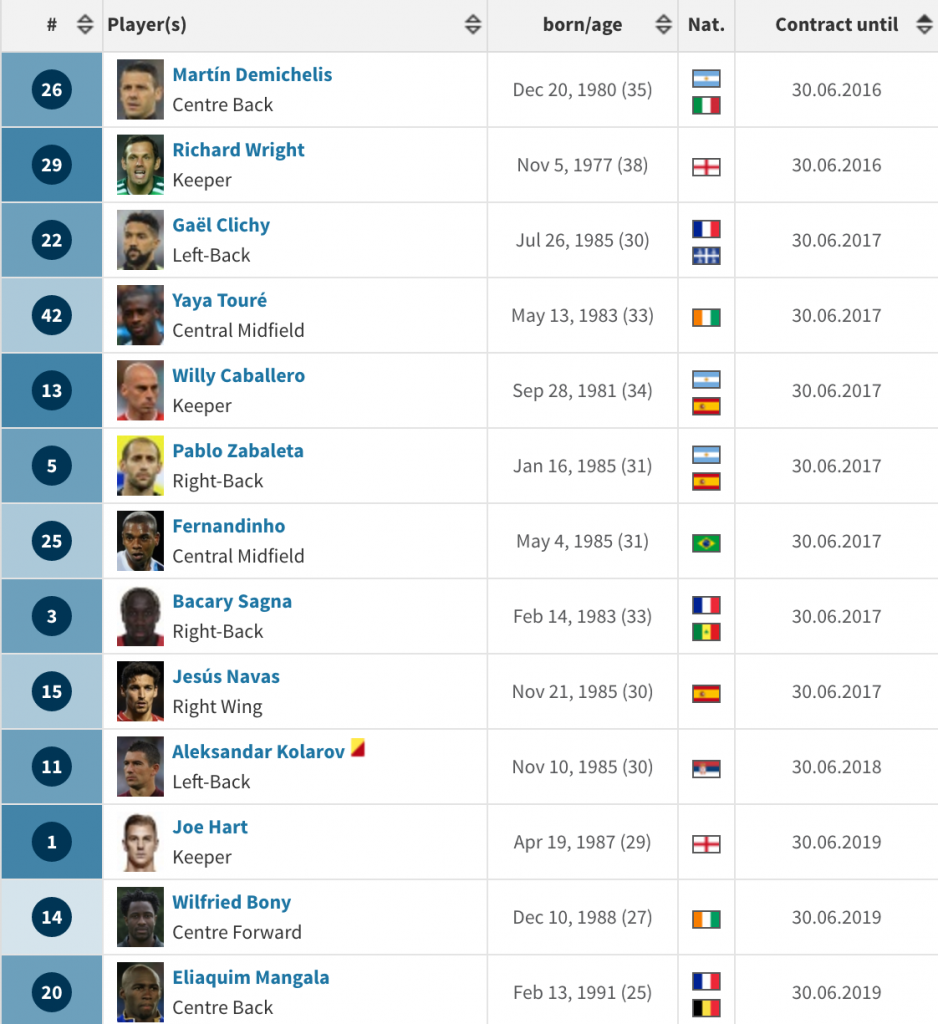 Richard Wright (38) has already decided to hang up his gloves, and Martin Demichelis (35) is another player who's contract is up this summer. Pep will have to decide who to let go and who should stay. The next group of players to consider are the ones with contracts ending in 2017. In this list we find 7 players with an average age of 31,9. Expect to see some of the more experenced players like Yaya (33), Zaba (31), Sagna (33), Fernandinho (31) and Caballero (34) leave during this summer. Another player that is likely to be surplus to Pep's plans is Wilfried Bony (27) who have not shined in the City shirt this season.
To replace the old guns Pep will have to chose a mix of young and experienced. But we should expect a small revolution taking place this summer, as the ageing MCFC squad have proved to not have what it takes to stay on top of the table.