COMMENT: FINALLY MEETING THEIR WATERLOO?
|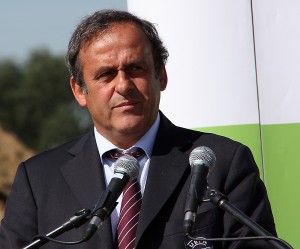 Twenty years ago Blackburn Rovers won the Title with a brand of swash-buckling football with two wingers Wilcox and Ripley and two top centre forwards Sutton and Shearer. It was the culmination of shrewd investment of Jack Walker's millons and good management and coaching by Kenny Dalglish and Ray Harford. It showed that any club with the right investment and organisation can reach the top. Aside from United fans whose club finished runners up, and Burnley fans, no one begrudged them their success. Chelsea, City and PSG amongst several other clubs across Europe have enjoyed similar success, and why not? That unforgettable Aguerooooo moment was mine and many others greatest in many years of following City
It has been announced today that the so-called "Financial Fair Play" regulations are about to be relaxed "to allow more owner investment". Hmmm. Has one of Europe's Establishment clubs cried foul because it doesn't suit them any more? Or are UEFA expecting their anti-competitive so-called FFP regulations about to be rules as a breach of competition law in at least one of the ten legal cases against it. As many of us have been saying for years, so-called FFP is anything but fair – in fact it is the opposite. How can it be fair for Establishment clubs like Manchester United to spend what they like when the rest of us cannot. It isn't. So-called FFP has only strengthened the cartel. For some time I have suggested that if we wish to stop clubs getting into financial trouble then why not have owners guaranteeing clubs expenses going forward in a bond in order to safeguard a club's future? Stopping clubs outside the established elite takes the dream away for others. Why can't AFC Bournemouth challenge at the very top next if they so desire? Indeed, who is UEFA or indeed anyone to dash those dreams other than by fair means on a football field?
Phil Banerjee
*The views expressed represent those of the author and do not necessarily reflect those of everyone at MCIVTA, which welcomes debate.